SURGE PROTECTION IS YOUR FIRST LINE OF DEFENSE.
DITEK Surge Protection is your first line of defense for Video Surveillance, Fire, Networking, Communications, Intrusion Detection, Access Control and AC Power systems. We have led the industry in the design and manufacturing of surge protection solutions for over 30 years, incorporating the latest technologies for maximum performance and protection. Every day installers, integrators, engineers and electricians count on DITEK Surge Protection Devices (SPDs) to safeguard their fire panels, video surveillance systems, network devices, burglar alarms, access control systems and AC power. When planning your next project, choose the trusted brand of professionals.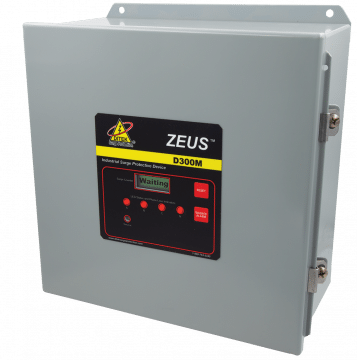 Modular Surge Protective Device – 300kA/Phase
DITEK's D300M industrial surge protectors are designed to meet new construction bid/spec requirements for facility-wide protection. Each model provides a high surge current rating to ensure long service life, and includes service assurance features to support proactive operational management.