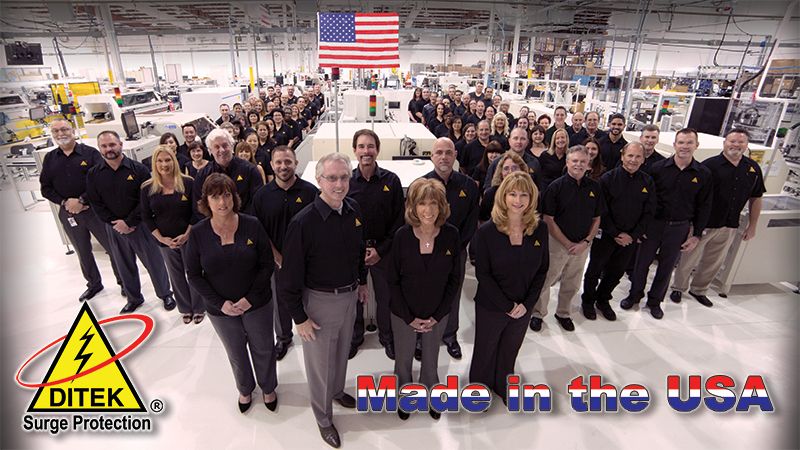 DITEK Surge Protection is your first line of defense for Video Surveillance, Fire, Networking, Communications, Intrusion Detection, Access Control and AC Power systems. We have led the industry in the design and manufacturing of surge protection solutions for over 30 years, incorporating the latest technologies for maximum performance and protection. Our company's operational ethos rests upon three guiding principles: 1. Treat employees with respect, 2. Offer quality products and service, and 3. Give back.
DITEK was founded by Navy veteran Robert McIntyre. It started with a chance meeting at a Super Bowl party in the late 1970's between Robert and an entrepreneur making surge protection in his garage. After 10 years of business together, Robert's partner tragically passed, and Robert would later go on to form DITEK in 1988, meeting his wife and creating a multigenerational family business.
Robert served as CEO of DITEK for 30 years before passing the reigns to his daughters Wendy Gattis (CEO) and Melissa Lostraglio (VP of Administration) to manage daily operations. Today the business operates with more than 100 employees and has been voted as one of the top employers in the Tampa Bay region for 14 years running. "The best part is that we're the only manufacturer to make the list every year," said Robert McIntyre. "…and I know every person's name and their kids because I care about each of them."

It's also been a secure job for those employees thanks to DITEK's homegrown manufacturing. During the pandemic years when other companies faced lean times due to global supply chain concerns, DITEK was well prepared. The company was well stocked at their headquarters, helping to reduce the impact of the pandemic and better meet customer requirements and future needs.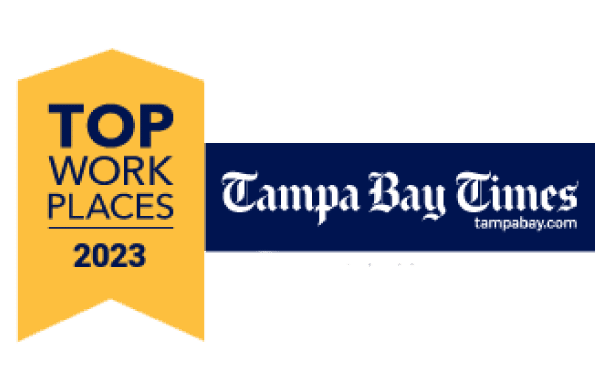 Tour Our Manufacturing Facility:
DITEK's success in business has allowed the company's owners, Robert and Joanne McIntyre, along with their daughters Melissa Lostraglio and Wendy Gattis, to give back to the community by actively supporting organizations that serve children, particularly in the areas of education and youth activities. Beneficiaries of their time and financial resources include the Pinellas County Education Foundation (Enterprise Village, Finance Park, Violet Milne McIntyre Scholarship, Yes I Can, Pride Awards, Take Stock in Children, Evening of Excellence, Next Generation Entrepreneurs), the Pinellas County Sheriff's Office (Ride with the Stars, Sheriff Golf Tournament, and the Bob Parlaman Memorial Fund), Clearwater for Youth, The Beth Dillinger Foundation, Indian Rocks Christian School Stem Program, Pinellas PAL, CASA, Pace and a number of youth sport teams.
"Giving back to deserving organizations in our local community is not only personally fulfilling, but also allows us to put company values into action," notes DITEK CEO Wendy Gattis. "As my father once said, 'Nothing is too small to make a difference. Do something, anything, and it will come back to you.'"
DITEK has been recognized as one of Florida Trend magazine's Suncoast Fast 50 Technology Companies. DITEK has also received the Governor's Business Leadership Award, recognizing the company for its strong record of capital investment, employment growth, community involvement, and civic contributions.
View our latest Career Opportunities.